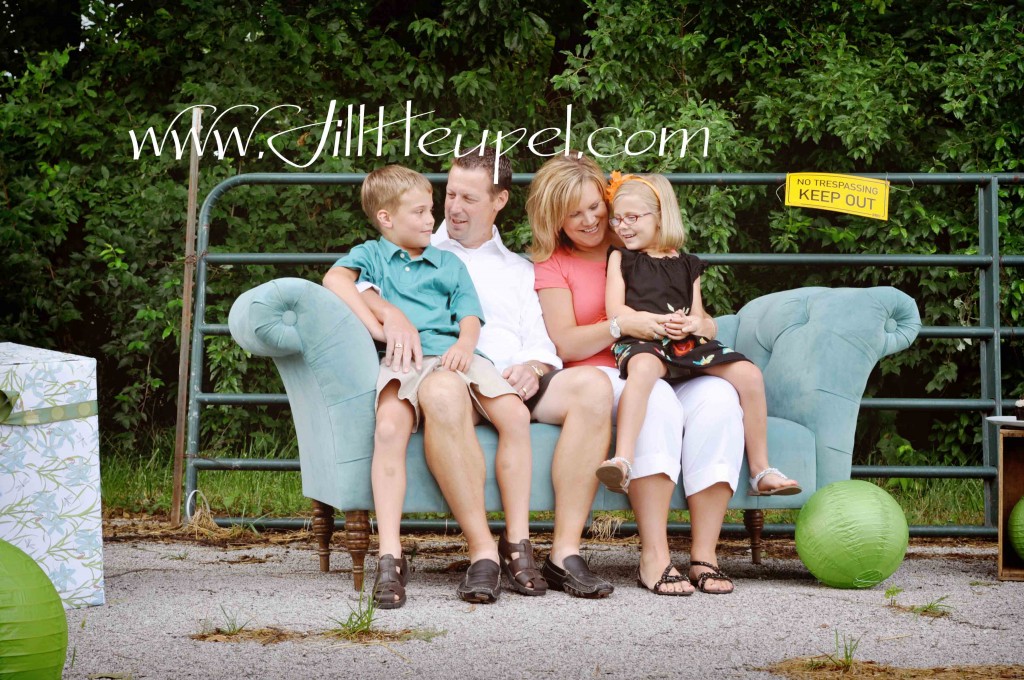 I have been thinking up this shoot for a while now, so when I found out one of my returning families was about to find out the gender of their unborn baby, I was thrilled to approach them with this idea.  Early on the day of the shoot, the family had their ultrasound.  Instead of hearing from the tech what their baby was, they had the tech call me and give me the results.  Then I was off to the party store to finish purchasing the details that went into this shoot.
Later that evening, the family met me on the back roads of a farm for their shoot.  I photographed the family hanging out together, and a few of just Mom and Dad.  We didn't spend too much time on these, though, because they were all so excited to get down to it.
The family gathered around a wrapped box and counted down to the reveal!  Since this was such a special moment, I had a second shooter and someone on video camera for the moment.
After the excitement and hugs, we did some more shots with the balloons in the photos.  The family celebrated with cupcakes.
I know it was hard for them to wait, but they did not go home and tell friends and family if they were having a boy or a girl.  Instead, they patiently gave me a day to get through the edits and put a video together.  To announce their baby boy, friends and family have a video to watch and experience the moment right along with them.
I can't imagine how cool it will be for this little boy to look back on this video when he is older.  He will see love, excitement, pure joy.
Blessings E family!  I can't wait to meet your new little boy.